Employment Opportunties at the Jersey Shore Animal Center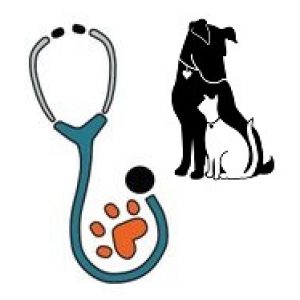 The Jersey Shore Animal Center, a small private non-profit animal shelter, is seeking a shelter veterinarian who wants to make a difference for the pets and people of our community by providing quality care to sheltered and owned pets, working to advance the organization's mission, and being a team player with an incredible staff! If you are looking for an opportunity to combine your passion for animals, great medical care and a sense of community then this job is for you. Our ideal candidate should provide exceptional veterinary medical care to our shelter animals and our clients, while making a difference for the animals and families within our community. The position will include supervising medical care of the shelter animals and spay/neuter surgeries of both shelter and public owned pets. In addition to low cost surgeries, we also offer low cost wellness appointments and preventive care to public owned animals.
Our shelter has a great relationship with local veterinary clinics in case of emergencies or to provide diagnostics, such as radiographs. We also have good relationships with veterinary specialists in the area if an animal should need anything beyond what we can provide
This is a full-time position with benefits paid in full after 3 months. Paid vacation time. CE benefits are negotiable.
Responsibilities Include: Provide outstanding medical care, including, but not limited to, routine examinations, vaccinations, diagnostics, and dental cleanings Administer and accurately monitor controlled substances Maintain and complete patient records of both shelter and public owned pets Build and establish rapport with client base, demonstrating exceptional customer service and communication Promote and support Jersey Shore Animal Center's mission Requirements
A Doctor of Veterinary Medicine (DVM) degree Licensure in good standing to practice in the state of New Jersey New Jersey Veterinary Controlled Substance License, DEA License Strong proficiency in medical knowledge and spay/neuter surgical skills Exemplary professionalism and communication skills Strong decision making and time-management skills Commitment to ongoing development and growth
If you are interested please email your resume to the director, Laurie Fasinski:  director@jerseyshoreanimalcenter.org
* The Jersey Shore Animal Center is an Equal Opportunity Employer *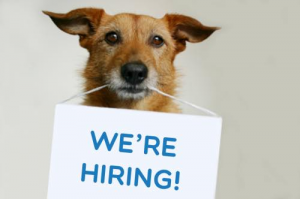 Kennel Help Wanted
Calling all dog and cat lovers who want to make a difference.  We have Kennel Attendant Positions open.  Must understand the needs of Dogs/Puppies/Cats/Kittens.  Only those that know how to deep clean, access needs, help medicate and feed need apply.
Passion for animals, able to stand for long periods of time, able to lift and carry 40 pound bags and boxes, able to handle large animals.
Experience preferred but willing to train the right candidates.
Hours vary from Monday through Sunday, 7am-6pm and depending on full/part time status. Weekend and holiday availability is a must.  Must have own transportation.
Full-time, Part-time
* The Jersey Shore Animal Center is an Equal Opportunity Employer *