Employment Opportunties at the Jersey Shore Animal Center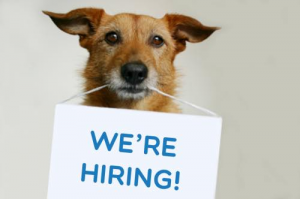 Kennel Help Wanted
The Jersey Shore Animal Center is searching for an experienced Kennel Attendant who understands the importance of maintaining the highest standard of care and cleanliness. We are looking for a responsible, passionate and committed team player with good communication skills that will work with both dogs and cats. Must be punctual, reliable, and responsible. Responsibilities include but are not limited to: cleaning and sanitizing rooms and kennels, cages and equipment and other shelter areas, feeding, bathing, administer medications, socialization, assist with adoption introductions, evaluation of behaviors, assist with check-in of new animals, follow proper safety measures, assist other employees, clients and volunteers.
Skills/Qualifications: at least one year experience as a kennel attendant, preferably within an animal welfare organization.  Willing to train the right candidate.
Passion for animals, able to stand for long periods of time, able to lift and carry 40-50 pound bags and boxes, able to bend/squat regularly, able to handle large animals (up to 100 pounds).
Pay Rate: hourly and dependent on qualifications and experience
Hours vary from Monday through Sunday, 7am-6pm and depending on full/part time status. Weekend and holiday availability is a must.
Full-time, Part-time
COVID-19 considerations:
Our Shelter remains closed to the public for adoptions, all outside meet & greets where applicable, social distancing, strict protocol and guidelines.
* The Jersey Shore Animal Center is an Equal Opportunity Employer *